Annalijn I. Conklin
MPH, PhD (cantab)
Associate Professor (Tenure)

Other Affiliations
Scientist, Centre for Health Evaluation and Outcome Sciences
About
A former CIHR Postdoctoral Fellow (2014) and Gates Cambridge Scholar (2011), Dr. Annalijn Conklin is an assistant professor at UBC and leads a program of social epidemiology and metabolic outcomes research (SEMOR) to support healthy aging and reduce heart health inequities in women in Canada. Using both quantitative and qualitative research methods, Conklin examines how broader social determinants, such as social ties or job loss, impact cardiovascular risk factors differentially for women and men.
Conklin's training spans philosophy and biology at the University of Toronto (2002), life sciences at the University of Edinburgh (2005), history and ethics of public health at Columbia University (2007), and social epidemiology at both Cambridge (2014) and UCLA (2016). Conklin worked as an analyst in health policy and evaluation at RAND Europe (2007-11) in Cambridge, UK and and completed over two dozen projects for the European Commission, UK Department of Health, and other funders.
Publications
Tam ACT, Steck VA, Janjua S, Liu TY, Murphy RA, Zhang W,* Conklin AI.* A systematic review of evidence on employment transitions and weight change by gender in ageing populations, PLOS One, 2022 [DOI: 10.1371/journal.pone.0273218
Kim Son Jun, Witchell E, Conklin AI. Therapeutic Carbohydrate Restriction: Assessing Dietitians' Knowledge, Support Requirements and Barriers, Eur J Clin Nutr 2022 [DOI: 10.1038/s41430-022-01193-4
Mozaffari H, Hosseini Z, LaFreniere J, Conklin AI. Is eating a mixed diet better for health and survival?:A systematic review and meta-analysis of longitudinal observational studies. Critical Reviews in Food Science and Nutrition, 2021 May
Hosseini Z, Safari A, Khan NA, Veenstra G, Conklin AI. Adiposity and the role of diverse social supports: an observational, gender-sensitive study using the baseline Canadian Longitudinal Study on Aging. Public Health Nutrition, 2021
Hosseini Z, Veenstra G, Khan NA, Conklin AI. Social connections and hypertension in women and men: a population-based cross-sectional study of the Canadian Longitudinal Study on Aging. Journal of Hypertension, 2020
Awards
Scholar Award, Michael Smith Health Research BC, 2021-2026
CIHR-INMD's Early Career Investigator Meeting Award, Canadian Institutes of Health Research, 2017
Postdoctoral Fellowship award, Canadian Institute for Health Research. April 1, 2014-2017
Gates Cambridge Scholarship, Gates Cambridge Trust, 2011-2014
Doctoral Foreign Study Award, Canadian Institute for Health Research, 2011-2014 (declined)
Grants
"Social connectedness, life transitions, gender and eating habits: longitudinal study of a Canadian aging cohort." Conklin AI (PI). $59,260. Social Sciences and Humanities Research Council Insight Development Grant. 2022-24.
"Multiple social tie transitions and their impact on cardiometabolic risk factors in aging women and men (MORE)." Conklin AI (PI). $229,500. Canadian Institutes for Health Research Project Grant. 2021-25.
"Health Equity and cArdiovasculaR disease prevenTion in Canadian adults (HEART)." Conklin AI (PI). $176,478. Heart & Stroke Foundation Grant-in-Aid. 2022-4. (Declined)
"Slhánay̓ Sḵwálwen: Developing foraging walks with Squamish Nation to promote Indigenous women's heart health." Conklin AI (PI). $59,300. Canadian Institutes for Health Research Indigenous Gender and Wellness Development Grant. 2020-23.
Presentations
"Gender and the social determinants of obesity." Conklin AI. The joint conference of Obesity Canada and European Association for the Study of Obesity, virtual, May 10-13, 2021
"Addressing the multileveled, intersecting determinants of cardiometabolic health: Current pilot projects." Conklin AI. The Cardiometabolic Research Network Workshop hosted by the Canadian Nutrition Society, Virtual (Edmonton), December 11, 2020
"Social connections and their role in healthy aging." Conklin AI. The BC Brain Wellness Program public forum, Vancouver, March 4, 2020
"Gender, social determinants and chronic disease: finding novel solutions to the complexity of prevention and treatment." Conklin AI. Indigenous Research Support Initiative's Research Day, Vancouver, BC, April 19, 2018
---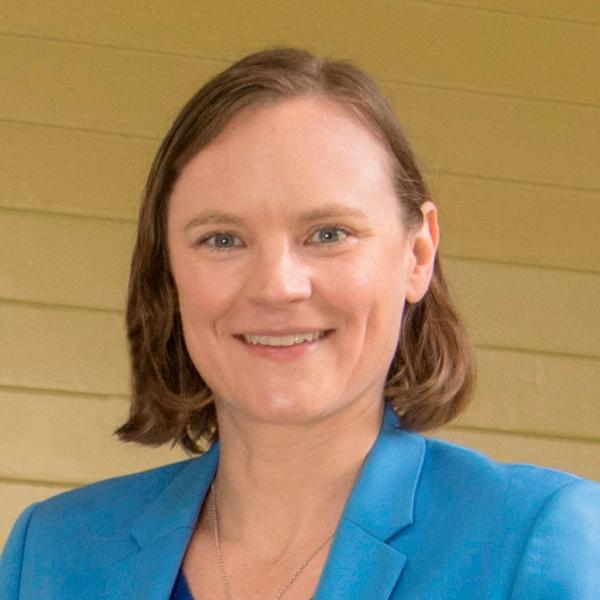 Contact Details
Office 4623, Pharmaceutical Sciences Building