Colin Ross
BSc, MSc, PhD
Professor (tenure) and Acting Associate Dean, Research

Other Affiliations
Scientist, BC Children's Hospital
Accepting Graduate Students
Yes
My research seeks to incorporate genomics into guiding, optimising, and developing novel therapeutics to improve the safety and effectiveness of medications. In terms of using genomics to develop new drugs, I developed a novel gene-delivery treatment for LPL Deficiency, a severe genetic disorder of lipid metabolism, which recently became one of the first gene-based therapies to receive regulatory approval. My research is also exploring the use of genome sequencing to help diagnose and manage the treatment of rare genetic diseases. Towards the optimisation of existing medications, my research is largely focused on the identification and implementation of genomic factors that are predictive of an individual patient's response to a medication. The debilitating and sometimes lethal consequences of severe adverse drug reactions are a striking problem in modern medicine. The consequences for patients who experience severe ADRs can be catastrophic. I helped establish the 'Canadian Pharmacogenomics Network for Drug Safety' (CPNDS), a network of clinicians and researchers in hospitals across Canada to identify patients that have suffered severe ADRs with the goal of developing and implementing genomics-based predictive pharmacogenomic tests to help optimize individual drug treatment. 
Publications
Tarailo-Graovac M, Shyr C, Ross CJ, Horvath GA, Salvarinova R, Ye XC, Zhang LH, Bhavsar AP, Lee JJ, Drögemöller BI, Abdelsayed M, Alfadhel M, Armstrong L, Baumgartner MR, Burda P, Connolly MB, Cameron J, Demos M, Dewan T, Dionne J, Evans AM, Friedman JM, Garber I, Lewis S, Ling J, Mandal R, Mattman A, McKinnon M, Michoulas A, Metzger D, Ogunbayo OA, Rakic B, Rozmus J, Ruben P, Sayson B, Santra S, Schultz KR, Selby K, Shekel P, Sirrs S, Skrypnyk C, Superti-Furga A, Turvey SE, Van Allen MI, Wishart D, Wu J, Wu J, Zafeiriou D, Kluijtmans L, Wevers RA, Eydoux P, Lehman AM, Vallance H, Stockler-Ipsiroglu S, Sinclair G, Wasserman WW, van Karnebeek CD. Exome Sequencing and the Management of Neurometabolic Disorders. N Engl J Med. 2016 Jun 9;374(23):2246-55. doi: 10.1056/NEJMoa1515792. Epub 2016 May 25. PMID: 27276562; PMCID: PMC4983272.
Aminkeng, F., Bhavsar, A., Visscher, H. et al. A coding variant in RARG confers susceptibility to anthracycline-induced cardiotoxicity in childhood cancer. Nat Genet 47, 1079–1084 (2015). https://doi.org/10.1038/ng.3374
Visscher H, Rassekh SR, Sandor GS, Caron HN, van Dalen EC, Kremer LC, van der Pal HJ, Rogers PC, Rieder MJ, Carleton BC, Hayden MR, Ross CJ; CPNDS consortium. Genetic variants in SLC22A17 and SLC22A7 are associated with anthracycline-induced cardiotoxicity in children. Pharmacogenomics. 2015;16(10):1065-76. doi: 10.2217/pgs.15.61. Epub 2015 Jul 31. PMID: 26230641.
Ross, C., Katzov-Eckert, H., Dubé, MP. et al. Genetic variants in TPMT and COMT are associated with hearing loss in children receiving cisplatin chemotherapy. Nat Genet 41, 1345–1349 (2009). https://doi.org/10.1038/ng.478
Ross CJ, Twisk J, Bakker AC, Miao F, Verbart D, Rip J, Godbey T, Dijkhuizen P, Hermens WT, Kastelein JJ, Kuivenhoven JA, Meulenberg JM, Hayden MR. Correction of feline lipoprotein lipase deficiency with adeno-associated virus serotype 1-mediated gene transfer of the lipoprotein lipase S447X beneficial mutation. Hum Gene Ther. 2006 May;17(5):487-99. doi: 10.1089/hum.2006.17.487. PMID: 16716106.
Awards
"2016 MSFHR Scholar Award". Michael Smith Foundation for Health Research (MSFHR). May 2016.
"2016 BC Children's Hospital Investigator IGAP Award", BC Children's Hospital Child & Family Research Institute. March 2016.
"2012 CIHR New Investigator Award". Canadian Institutes of Health Research. July 2012.
"2011 Champions of Genetics, New Investigator Award". Canadian Gene Cure Foundation.
Grants
"Clinical and Pharmacogenomics predictors of inter-patient variation in Direct Acting Oral Anticoagulant (DOAC) plasma concentrations in real-world patients." Co-PI with Richard Kim, UWO. $497,405. CIHR Drug Safety & Effectiveness Network. 2015-2017
"DSEN-PREVENT - Pharmacogenomics of Adverse Reaction EVEnts Nation-wide Team Grant" Co-PI with Carleton and Kim $750,000 (2014-2018)
"hiPSC-Cardiomyocytes to Screen Variants Predictive of Doxorubicin Cardiotoxicity". $380,000 National Institutes of Health (NIH). Co-I with PI: Dan Bernstein, Stanford University. (2014-2019)
"Identification of pharmacogenomic variants for the prevention of vincristine-induced neurotoxicity". $99,866. CIHR. (2013-2015)
"Personalized genomic medicine for improved paediatric drug safety and Effectiveness. PI. $309,743. Canada Foundation for Innovation.
---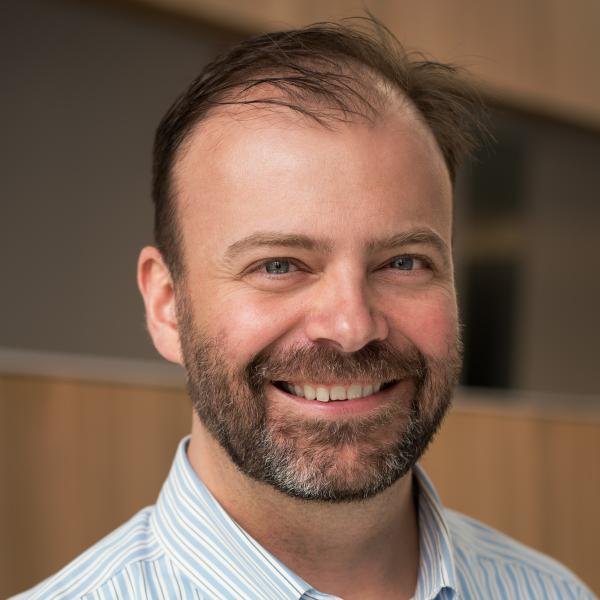 Contact Details
Office 6602, Pharmaceutical Sciences Building