Ly Vu
PhD
Assistant Professor (tenure-track)

Other Affiliations
Scientist, Terry Fox Laboratory, British Columbia Cancer Research Centre
Accepting Graduate Students
Yes
Active Recruitments
*** Active recruitment – if you are interested in joining us, please send your CV, personal statement and contacts of three referees to Dr. Ly Vu.
About
Dr. Vu is an Assistant Professor at Faculty of Pharmaceutical Sciences at University of British Columbia (UBC) and a Scientist at the Terry Fox Laboratory, BC Cancer. Dr. Vu is originally from Vietnam with a Bachelor of Science in Biology from Vietnam National University. Dr. Vu completed both her PhD and post-doctoral training at Memorial Sloan Kettering Cancer Center, NYC, US. At BC Cancer, Dr. Vu's laboratory aims to understand molecular mechanisms underlying control of stem cells and pathogenesis of hematological malignancies with a focus on RNA modifications and RNA biology. The ultimate goal is to develop innovative therapeutic approaches for treatment of leukemia and other cancers.
Publications
Vu LP, Prieto C, Amin E, Minuesa G, Chhangawala S, Vidal MJ, Krivtsov A, Chou T, Barlowe T, Taggart J, Tivnan P, Deering RP, Gonen M, Figueroa M, Paietta E, Tallman MS, Melnick A, Levine RL, Fatima Al-Shahrour, Järås M, Chu L, Garippa R, Lengner C, Armstrong SA, Cowley G, Root D, Doench JG, Cerchietti L, Leslie C, Ebert B, Kharas MG. MSI2 interactome screen reveals requirement for RNA binding protein SYNCRIP in myeloid leukemia stem cells. Nature Genetic. 2017 Jun;49(6):866-875. doi: 10.1038/ng.3854. PMID: 28436985.
Vu LP, Pickering BF, Cheng Y#, Zaccara S, Nguyen D, Minuesa G, Chou T, Chow A, Saletore Y, MacKay M, Schulman J, Famulare C, Patel M, Klimek VM, Garrett-Bakelman FE, Melnick A, Carroll M, Mason CE, Jaffrey SR, Kharas MG. The N6-methyladenosine (m6A)-forming enzyme METTL3 controls myeloid differentiation of normal and leukemia cells. Nature Medicine. 2017 Sep 18. doi: 10.1038/nm.4416. PMID: 28920958.
Vu LP, Cheng Y, Kharas MG. The biology of m6A RNA Methylation in Normal and Malignant Hematopoiesis. Review. Cancer Discov. 2019 Jan;9(1):25-33. doi: 10.1158/2159-8290.CD-18-0959
Vu LP, Perna F, Wang L, Voza F, Figueroa ME, Tempst P, Erdjument-Bromage H, Gao R, Chen S, Paietta E, Deblasio T, Melnick A, Liu Y, Zhao X, Nimer SD. PRMT4 blocks myeloid differentiation by assembling a methyl-RUNX1-dependent repressor complex. Cell Rep. 2013 Dec 26;5(6):1625- 38. doi: 10.1016/j.celrep.2013.11.025. PMID: 24332853
Awards
Terry Fox Research Institute – New Investigator Award, 2022-2025
American Society of Hematology Scholar Award, 2020-2023
Leukemia Lymphoma Society Special Fellow, 2018 – 2020
NIH Pathway to Independence Award, 2018 – 2019
Memorial Sloan Kettering Society Scholar Prize 2017 - 2019
Grants
"Post-transcriptional regulation of hematopoietic stem cell function and cell fate determination during hematopoiesis." Vu LP (PI). $192,000, Sciences and Engineering Research Council of Canada (NSERC), Discovery Grant. 2019-2025
"mRNA decay and translational regulation by RNA deadenylation in myeloid leukemia." Vu LP (PI). $872,000. Canadian Institutes of Health Research (CIHR), Operating Grant. 2020-2026
"Characterization of the integrative epigenetic and epitranscriptomic landscape of AML" Vu LP (PI). $300,000. Canadian Institutes of Health Research (CIHR)-The Japan Agency for Medical Research and Development (AMED) -Japan CEEHRC Teams in Advancing Epigenetic Technologies. 2021-2024
"Uncovering the role of long noncoding RNAs in myeloid leukemia." Vu LP (PI). $450,000. Terry Fox Research Institute -New Investigator Award. 2022-2025.
"Modulating activity of RNA regulating proteins to preserve long-term regenerative potential of Hematopoietic Stem Cells." Vu LP (PI). $300,000. Stem Cell Network -Early Career Researcher Jump Start Awards. 2022-2025.
Presentations
"RNA binding proteins and the Regulation of Stemness in Hematopoiesi". Vu LP. 4th Annual Symposia, BC Regenerative Medicine. September 2020.
"Gene Expression Control by the CCR4-NOT (CNOT) RNA Deadenylation Complex in Acute Myeloid Leukemia" Vu LP. 62nd American Society of Hematology Annual Meeting, Myeloid Workshop. December 2020.
"RNA binding protein SYNCRIP is required for the low-output HSC by sustaining proteome quality". Vu LP. FASEB The Hematologic Malignancies Conference. July 2021.
"RNA methylation in normal and malignant hematopoiesis" Vu LP. International Society of Hematology Fall webinar. November 2021.
---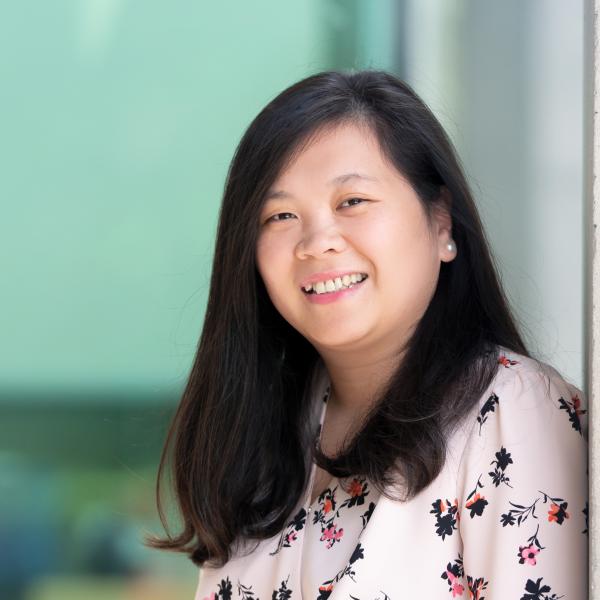 Contact Details
Office 5508, Pharmaceutical Sciences Building